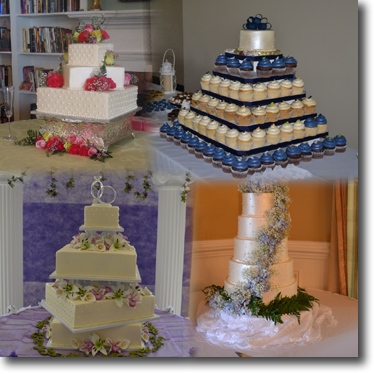 Dolcery Desserts was founded by The Valderrama's in Culpeper, VA. The Master Baker has creativity out of this world making every dessert a true masterpiece.
She's passionate about her career, and makes every sweet dessert with lots of love – the special ingredient many miss when baking. This passion and love spread to the remainder members of her family making this team of six a true family owned business. We are the local bakery where Dream Cakes come True… Custom made especially for YOU!
At Dolcery Desserts we believe that customer service along with a final high-quality product is very important to be successful. Therefore we treat every customer as a Guest to not only provide desserts once, but for them to become our Loyal Guests – and continue to enjoy more, more, and more! We love to learn about each individual Guest that stops in our shop to better serve them and provide them with Healthy Options if need be.
Our Healthy Options is in high demand and include: Sugar Free, Gluten Free, Dairy Free, Low Cholesterol, Vegan, and other requests by our Guests. Dolcery Desserts pride themselves in providing a product that is delectable and worried free for our Health-Concerned Guests! We are always experimenting new Healthy-Options – let us know if you have something in mind!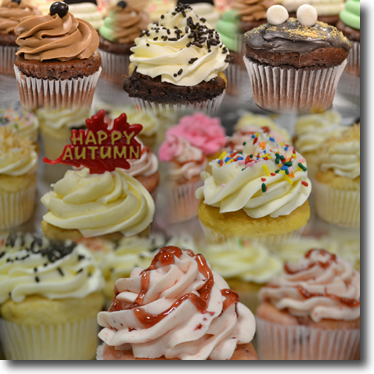 Our Mission
Dolcery Desserts is not your regular bakery! We specialize in over 25 flavors of gourmet cupcakes, custom-made Birthday Cakes, reality made Wedding Cakes, artistic Babyshower Cakes, Sweet Sixteen (16) Cakes, Quinceañera Cakes (Sweet 15), Anniversary Cakes, Graduation Cakes and just about any occasion that you need to celebrate!
You will also find a variety of national and international desserts that are made in individual or whole portions to include: Empanadas, Alfajores, Torta Helada, Pies, Tres Leches, Bread Pudding (Budin), Brownies, Cheesecakes, Cannolis, Flan, and much more! We invite all of Culpeper Locals as well as our neighboring counties/cities: Warrenton, Remington, Madison, Orange, Luray, Fredericksburg, Charlottesville, Spotsylvania, Elkton, Manassas, Shenandoah, and Front Royal to indulge in the best cupcakes/cakes/desserts flavors Dolcery Desserts brings.