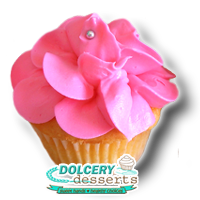 American Beauty ~ Delicious golden cake, filled with vanilla butter cream, iced with flowered vanilla petals, finished with a candy coated pearl.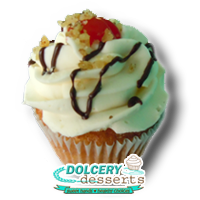 Banana Split ~ Brilliant banana cake, stuffed with strawberry puree, covered with vanilla bean butter cream, drizzled with chocolate ganache and accented with a juicy maraschino cherry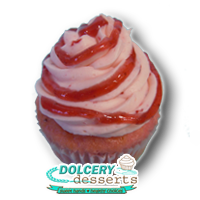 Berry Berry Good ~ Extra-moist strawberry cake, bursting with soft strawberry puree, enrobed with vanilla butter cream mixed with freshly ground strawberries, thinly glazed with strawberry puree.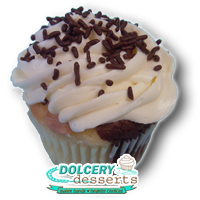 Black and White ~ Half vanilla bean cake and half devil's food chocolate cake with decadent chocolate butter cream filling, topped with vanilla bean buttercream and chocolate sprinkles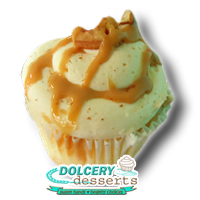 Caramel Dolce ~ Scrumptious vanilla cake, bursting with delicious dulce de leche, slathered with vanilla icing, drizzled with rich dulce de leche, and  finished with a homemade toffee chip.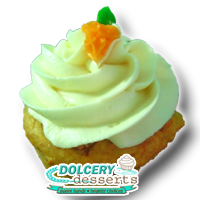 Crazy Carrot ~ Delicious pecan and raisin carrot cake. Filled and slathered with rich creamy cream cheese. Topped with fun-filled crazy carrot art.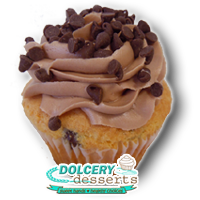 Choco Chip Chip ~ Scrumptious golden cake bursting with mini chocolate chips, stuffed with our secret chocolate dream filling, enrobed with chocolate butter cream, and topped with miniature chocolate chips.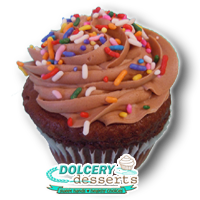 Choco Choco Bday ~ Chocolate bash cake. Filled and slathered with rich chocolate icing. Candied with colored sprinkles.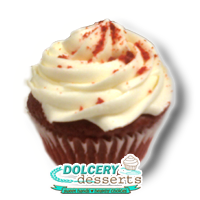 EZ Red Velvet ~ Traditional red velvet cake, filled and slathered with rich creamy cream cheese, and dusted with red velvet crumbs.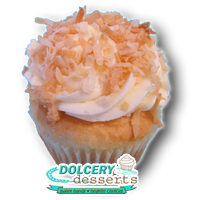 Loco Coconut ~ Tasty coconut cake, filled with coconut vanilla cream, slathered with savory coconut icing, rolled in toasted coconut.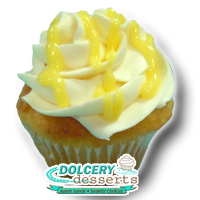 Luscious Lemon ~ Luscious lemon cake, fluffed with selectable lemon curd, silked with vanilla buttercream and drizzled with luscious lemon curd.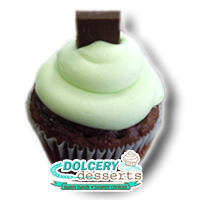 Minty Party ~ Moist chocolate cake, stuffed & smoothed with minty fresh icing, topped with a fresh chocolate mint.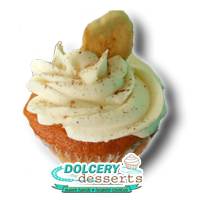 Monkey Nah Nah ~ Brilliant banana cake, filled with our secret banana cream, silked with aromatic banana buttercream, finished with a crispy banana chip.
Muy Mocha ~ Delicious chocolate cake infused with coffee, fluffed and silked with mocha butter cream, topped with a chocolate covered coffee bean.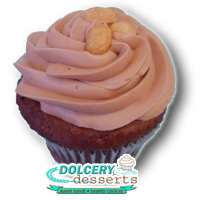 Nutty Peanut Butter ~ Soft chocolate cake. Filled and enrobed with creamy chocolate peanut butter icing. Accented with unsalted crunchy peanuts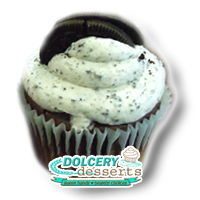 Ohh the Oreooo ~ Moist chocolate cake, filled & covered with Oreo crumbs vanilla cream, and topped with an authentic Oreo cookie.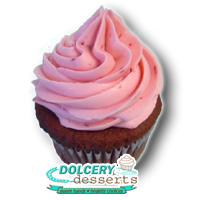 Razmanialate ~ Delicious mouth watering chocolate raspberry cake, filled with raspberrry marmalade, covered with raspberry buttercream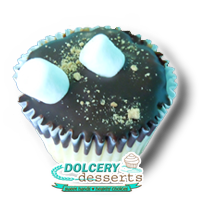 Smores ~ Rich chocolate cake, puffed up with silky marshmallow, lightly dipped in dark chocolate ganache, topped with two marshmallows, and dusted with graham crackers.
Vanilla Lovers ~ Secret-recipe white cake, with a fabulous vanilla dream filling, covered with lovely vanilla buttercream.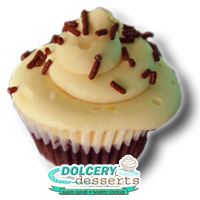 Chocolate Gluten Free ~ Chocolate gluten-free cake, draped in rich chocolate butter cream.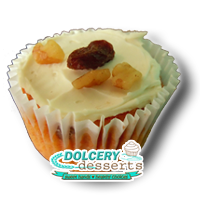 Low Cholesterol Carrot ~Low-Cholesterol Moist Carrot cake, smoothed with tasty no-cholesterol creamy cheese cream, finished with chewy raisins and crunchy walnuts.